A restaurant's name depends on its food and service, but, like any business, success also depends on good advertising. Building a web site is one more way to take a step forward if this fast paced world. On this site you can find our menu, our location, a little about us if you're interested, and our parties and event listings.
760 Champlain st.
Dieppe, NB.
E1A 1P5
(See "Our Location" for map)

We accept Visa, Mastercard & American Express.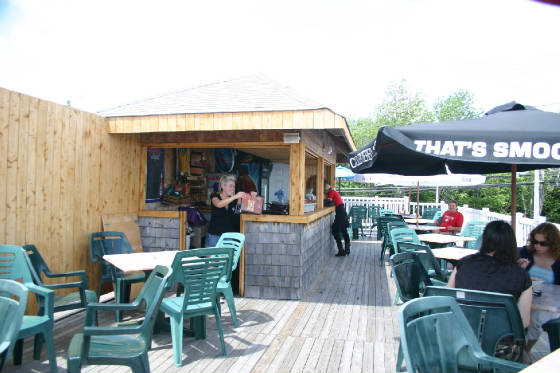 Our rooftop patio is the best in town! open every nice day in the summer.
Closed for the year on September 20th, 2009.